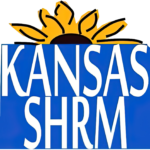 KSSHRM 2022 Annual Conference
Click and Hold Here to Move
<!==============================================->
<!==============================================->
During the broadcast:
The broadcast works best on any browser other than Microsoft Internet Explorer. The broadcast will also work on most portable devices running Apple's iOS, Google's Android or ChromeOS. Should you have issues watching the broadcast, we suggest you pull it up on a mobile device until our tech support can get you up and running on your browser.
If you see a "play" icon in the bottom left of the video above but don't see actual video, click the Play button.
If the video freezes, goes blank or you lose audio, refresh/reload the page. This typically reconnects you to the video and unmutes the video.
Is your connection fast enough for the broadcast? Do you have a highspeed internet connection (cable modem, DSL, fiber)?
Is your firm blocking access to video sites such as Vimeo or Youtube?
If you hear music and see a banner, then the broadcast is about to begin.
If you get choppy video or frequent buffering notices, your connection speed is likely too slow or something on your network is using most of your available bandwidth. Move your mouse over the video and click the gear setting at the bottom right of the video, then select 360p as the quality you wish to view. This should help out in most buffering cases.
Technical Difficulties?  Use the chat function on the right to get help, or you may call (785) 274-9105.
(Please leave a message if we are busy helping others.)
Copyright, KS SHRM
Powered by Sunflower Development Solutions