GENERAL SESSION
LAUNCH GENERAL SESSION
8:40 AM – 8:55 AM
Welcome
Susan Sheridan Tucker
1:00 PM – 2:15 PM
KEYNOTE PRESENTATION: How Can We Move Forward with Cultural Humility/DEI Absent a Strategic Plan?: What's Your Navigation System?
Disordered and high-risk gambling is prevalent across racial, ethnic, socioeconomic levels, and cultural communities.  Many gamble as part of their family and community activities and historically many gambled as a "side hustle" or "small business" to care for their families.  So, while disordered gambling affects 1-3% of the general population, research documents that racial and ethnic members appear to be at higher risk (Okuda, et al., 2016), when they seek services, they are often in crisis, and that gambling is not the only presenting issue—health inequities and social injustices are at the root of the etiology of risky gambling (Ortiz et al., 2021). While disordered behavioral health and prevention progress has expanded, what is lacking is cultural humility and diversity, equity, and inclusion (DEI) strategic plans. What navigation system are you using?  Are you offering "one-time" only initiatives to get to 1 destination?  Or are you ready to develop a cultural humility and DEI strategic plan that is institutionalized, long-term, and includes community stakeholders for targeted and effective treatment, prevention, and community wellness?  Attend this session to get started on your optimal cultural humility/DEI navigation system.
Identify and review key cultural humility and DEI considerations for gambling treatment and prevention.
Identify and review components of an effective DEI strategic plan.
Encourage participants to make a commitment to make 1 step towards the development of a DEI strategic plan.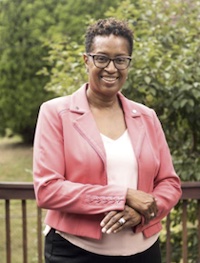 Deborah G. Haskins, Ph.D., LCPC, Board-Approved Supervisor, MAC, ICGC-II, CCGSO, BACC, CGT
Dr. Haskins is a retired Counselor Educator (25 years) and received her Ph.D. in Pastoral Counseling (Loyola College, Maryland now Loyola University MD), a Licensed Clinical Professional Counselor, and an Approved Supervisor (MD). Dr. Haskins is an Internationally Certified Gambling Counselor- II, Board Approved Clinical Consultant, International Clergy Lay Problem Gambling and Spiritual Outreach, Master Addictions Counselor, and IGCCB Certified Gambling Trainer.  She is President of the Maryland Council on Problem Gambling and is a recognized leader for over 20 years in disordered gambling.  Dr. Haskins has trained mental health professionals in the U.S. and abroad to understand disordered gambling and provide culturally relevant services.  Her expertise and publications include gambling disorders and cultural competency and social justice attuned mental health/wellness.  She assists practitioners and faith and spiritual communities with incorporating "mental health delivery beyond traditional formats." She previously served on the International Gambling Counselor Certification Board and the Maryland Board of Professional Counselors and Therapists.  She received the National Council on Problem Gambling Monsignor Joseph Dunne Lifetime Award for Advocacy (2021), Lawson R. McElroy Engaged Learning Alumni Award from Rider University (2021), Achievement National Council on Problem Gambling 2017 Don Hulen Annual Award for advocacy leadership and the 2015 NAADAC Unsung Hero Award (MD).  She serves on the Board of Ordained Ministry (Co-chair Psychological Review) and the Association for Spiritual, Ethical, and Religious Values in Counseling (ACA, 2019-2022).  Her current efforts include developing online/virtual professional development and community wellness and equipping faith/spiritual communities to support disordered gambling and homicidal loss/trauma advocacy and trainings.
---
CHANNEL ONE
9:00 AM – 10:15 AM
Problem Gambling and Alexithymia: Implications for Interviewing, Screening, and Intervention
Alexithymia is a subclinical personality trait distinguished by difficulties with the identification and description of one's own emotional experiences, issues associated with interpersonal relating, and a pre-occupation with externally-oriented thinking. In other words, clients with alexithymia will likely have problems with identifying, understanding, describing, and expressing their emotions, which can cause significant challenges in all facets of life. Although the causal origins are unclear, this trait has been linked to a diverse array of conditions. This trait is a risk factor for a wide array of conditions including anxiety, mood (e.g., depression), trauma, somatization, and behavioral (e.g., conduct disorder) disorders. Research has also found that rates of alexithymia are elevated among problem gambling populations. Intended for professionals, this training serves as an introduction to the topic of alexithymia and its relationship with problem gambling behaviors and its implications for interviewing, screening, and intervention. Related topics discussed will include trauma and other forms of adversity, aggression, emotional processing problems, loneliness and social isolation, substance use, and self-harm and suicidality, to name a few. Empirically-based research findings will be discussed throughout this training.
Learning Objectives:
Define alexithymia and other related constructs. Identify the symptoms and red flag indicators of alexithymia. Review the causes and consequences of alexithymia.
Explore the relationship between alexithymia and problem gambling.
Consider the implications alexithymia has for interviewing, screening, and intervention when working with problem gamblers.
Review cutting edge research findings.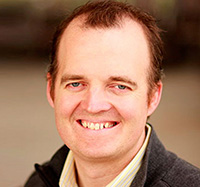 Jerrod Brown, Ph.D.
Jerrod Brown, Ph.D. is a professor, trainer, researcher, and consultant with multiple years of experience teaching collegiate courses. Jerrod has also been employed with Pathways Counseling Center, Inc. in St. Paul, MN for the past nineteen years. Jerrod is also the founder and CEO of the American Institute for the Advancement of Forensic Studies (AIAFS). In 2021, Jerrod completed a post-doctoral certificate in Leadership and Organizational Strategy and a professional certificate in Forensic Psychology. Currently, Jerrod is pursuing a graduate certificate in Neuropsychology from Ball State University. Jerrod has completed four master's degree programs and holds graduate certificates in Autism Spectrum Disorder (ASD), Other Health Disabilities (OHD), and Traumatic-Brain Injuries (TBI).  Jerrod has published multiple articles and book chapters and is regularly featured on several national and international podcast programs.
10:30 AM – 12:00 PM
Gambling Disorders in a New Era of Gambling
This workshop will discuss the new wave of expanded legalized gambling across the US and why it is so problematic for youth, young adults, and those with co-occurring addictions and/or mental health disorders.  We will review the three main treatment areas of time, access, and money as it pertains to helping people limit or abstain from gambling. And we will briefly discuss the convergence of gambling and gaming that is almost completely unregulated with children and adolescents. Resources for how to become certified in gambling and gaming through the IGCCB will be provided.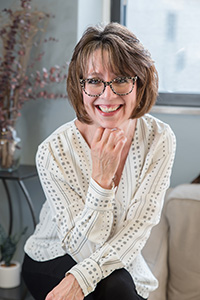 Learning Objectives:
Articulate the wave of gambling in the US as it pertains to seeking help for gambling.
Describe the three treatment interventions of time, access, and money.
Understand the convergence of gambling and gaming for adolescents and adults.
Jody Bechtold, LCSW, ICGC-II, BACC, CGT | CEO, The Better Institute
Jody Bechtold, LCSW, ICGC-II, BACC, IGDC, CGT is a highly regarded gambling addiction expert working extensively across the globe with individuals, organizations, and associations. She is the CEO of The Better Institute, a group practice located in Pittsburgh. She is the co-author of The Gambling Disorder Treatment Handbook: A Guide for Mental Health Professionals (2021) and two chapters in the Social Work Desk Reference v 4 on Gambling and Gaming Disorders, published in 2022. She serves as the Vice President of the board for the International Gambling Counselor Certification Board (IGCCB). Jody holds a master's degree in social work from the University of Pittsburgh's School of Social Work and has certifications as a Board-Approved Clinical Consultant (BACC), Internationally Certified Gambling Counselor Level II (ICGC-II). When Jody isn't working, you can find her providing pet therapy with her dog, Hanna, and supporting her husband's business, Pittsburgh Guitars.
2:30 PM – 3:30 PM
Responding to Acquired Brain Injury in Problem Gambling Treatment
Learn more about the relation between traumatic brain injuries and how they affect someone who gambles. For 30 years, Vinland Center has provided drug and alcohol addiction treatment for people with cognitive disabilities. They also treat individuals with co-occurring gambling disorder. They were the first treatment center in the country to design programs specifically for individuals living with brain injuries.
Learning Objectives:
Introduce the parts of the brain affected by gambling.
Learn how a traumatic brain injury (TBI) changes how the brain handles gambling behaviors.
How to work with someone who has gambling disorder in addition to a TBI.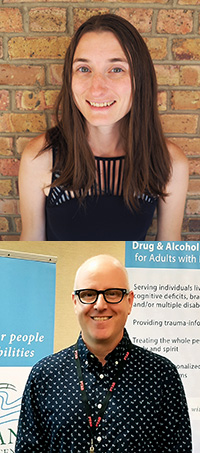 Katie Richard, B.S., LADC, CPGC | Outpatient Intake Supervisor, Vinland Center
Thomas Beckers, LADC, CBIS | Director of Residential Services, Vinland Center
Katie Richard, B.S., LADC, CPGC, is the current Outpatient Intake Supervisor for Vinland National Center Minneapolis location. Katie joined the outpatient team as they were building the gambling program and became certified to provide gambling counseling in Sept 2020. She is currently the co-chair of the MN DHS advisory committee on compulsive gambling to help improve the gambling provider community. She is currently the Vice President of the MNAPG Board of Directors since July 2022.
Tom Beckers, LADC, CBIS, is the Director of Residential Services, has worked in the field of chemical health/substance use disorder treatment for 18 years. For the last 16 years he has worked with adults at Vinland National Center, a 61 bed, residential, substance use disorder treatment program located in Loretto, MN in Hennepin County, specifically serving those suffering from substance abuse and cognitive deficits. He has provided professional and community-based trainings on topics related to the field of substance use disorders and brain injury, partnering with entities such as the Univ. of Minnesota and the Brain Injury Alliance of Minnesota. He has co-authored a curriculum that adapts mindfulness practices for people with cognitive deficits and is sited as a co-contributor on a published research study that examines the effects that a mindfulness practice has on people who are suffering from cognitive deficits/TBI and substance use disorders. Tom is an in-demand speaker due to his ability to engage and entertain audiences, whist providing essential information to help professionals in the field identify, relate, and ultimately advocate for those with cognitive deficits.
3:45 PM – 5:00 PM
Women and Gambling Panel
Women with a gambling addiction is often not the first image that comes to mind when we think about those addicted to gambling. Yet, women like men, do gamble and experience issues with their gambling, but haven't always been welcomed in recovery spaces.  Each of our panelists are in different stages of their recovery.  One is a family member who had to navigate the waters of addiction with her spouse and child. Each will share a bit of their stories and then engage in conversation about their recoveries, dispel the stereotype of the woman gambler, and what women are doing to create safe spaces to support their recoveries.
Learning Objectives:
Listening to four distinct stories of recovery from gambling disorder.
The Hidden addiction is even more so for women, learn how women are creating safe spaces for their recovery.
Sharing insights learned along the recovery path.

Terra Carbert
Cassandra Belton, D.A.
Moderated by Latosha Cox
Terra Carbert is a woman in long term recovery from compulsive gambling who is committed to supporting other women in recovery find hope and healing. Inspired by messages of recovery from others she became a recovery coach and began a podcast, Ambitious Addicts, to amplify stories of personal transformation through recovery. Ambitious Addicts includes Terra's personal experience recovering from compulsive gambling and features guests who have achieved recovery from any addiction and are now living lives they never imagined were possible.
Cassandra Belton is an educational professional, who struggled with compulsive gambling since her mid-twenties. She is currently in recovery for compulsive gambling. She has recently started a weekly online fellowship group for black women who also struggle with compulsive gambling. She is also a survivor of domestic violence. It was through her recovery in gambling that she was able to get to her safety planning. She is a Vietnam veteran with 19-plus years of recovery. "I made my last bet on the way to the GTP recovery program in Brecksville, OH in 2003. I believe sharing our experience, strength and hope is the most powerful part of recovery. All of what I have learned, all of what we as recovering compulsive gamblers share can help both gamblers and clinicians save precious lives. This connection has given meaning to my life – If I can help just one person to break through from the madness then I'm grateful."
Latosha Cox is a grateful Gam-Anon member since April of 2016. She lives in Minnesota, is happily divorced with two daughters, and is currently writing her first book, Life After Divorce: Be Better NOT Bitter. Latosha believes it is possible to thrive in recovery. As a divorcee she is passionate about speaking, teaching and mentoring others because there will always be others after her. Latosha is a workshop speaker for Minnesota's Gamblers Anonymous & Gam-Anon Annual Conference on topics such as: Rebuilding Trust, Communication & Love A Day at a Time, Compulsive Gambling: It's A Family Affair and The Recipe for Hope: Through Addiction, Recovery and Relapse. In the midst of the pandemic, Latosha left her previous Director of Learning and Leadership position to experience what she calls a Black Girl Sabbatical. For 14 months she embraced a healing and self-discovery journey of prioritizing her mental health and well-being. She recently launched her Black Girl Sabbatical ™️ coaching, consulting, public speaking and training business to support other women to prioritize their mental health and well-being while also gaining financial independence. Latosha lives by her BOLD Black Girl Sabbatical statement of "Choose YOU and WIN!"
---
CHANNEL TWO
9:00 AM – 10:00 AM
Caring for our Military and Veterans: Ethical Considerations for Culturally Informed Care
Understanding the Military and Veteran experience and culture is key to ethically and responsibly meeting these clients' complex psychosocial needs. This presentation aims to review military and veteran culture, review the incidence of medical and mental health issues, and review best practices to meet these needs. Special attention will be given to women, trauma and gambling issues.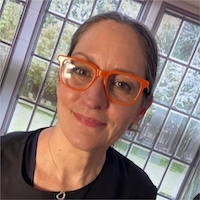 Heather Chapman, Ph.D., ICGC-II, BACC | Director Gambling Treatment Program, Cleveland VA Medical Center, Dept. of Veteran Affairs
Dr. Heather Chapman is a clinical psychologist, an International Certified Gambling Counselor and Board Certified Clinical Consultant for the National Council on Problem Gambling, and a member of the Motivational Interviewing Network of Trainers. She is an Associate Professor of Psychiatry at Case Western Reserve University, and Director of the Gambling Treatment Program at the Cleveland VA Medical Center, the leader of gambling treatment, research, training and consultation for the Department of Veterans Affairs and Department of Defense. Speaking throughout the world, her research and clinical interests include the relationship of gambling behavior with trauma, suicidality, and treatment engagement and retention.
10:15 AM – 11:15 AM
Sports Betting Integrity and Today's Student Athlete
As sports wagering continues to expand across the country, it is important that education and prevention remain at the forefront of this rapid growth. This workshop will explore the work that EPIC Risk Management is doing with the NCAA to educate and inform the student athlete around the risks of developing a gambling related problem while preserving the integrity of the game.
Learning Objectives:
Participants will identify personality traits that lend themselves to addiction.
Participants will learn of the risk factors that make an athlete more vulnerable to gambling related problems.
Participants will learn of the resources available at the state and national level to help those who may be struggling with a gambling related problem.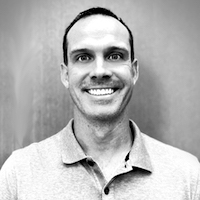 Daniel Trolaro | Vice President, EPIC Risk Management
Dan is presently the Vice President of Prevention in the US for EPIC Risk Management after serving as the Assistant Executive Director for the Council on Compulsive Gambling of New Jersey, better known as 800-GAMBLER. Upon graduating from The College of New Jersey with a major in Finance and a concentration in Economics, he spent 12-years in the world of Investment Banking, Risk Management, and Financial Planning. Despite the successful career, Dan had also been suffering in silence with a gambling disorder since high school. Having lived experience in the area of gambling addiction, coupled with the traumatic events of September 11, 2001, Dan eventually left the world of finance so he could heal personally and be a help to others who others who suffer from or are at risk to develop gambling problems. Dan has worked with stakeholders in over 25 states and has delivered hundreds of workshops, trainings, and keynote presentations around the country centered on prevention, education, and emerging trends in the world of gaming and gambling.
11:25 AM – 11:55 AM
Update on US/ MN Sports Legislation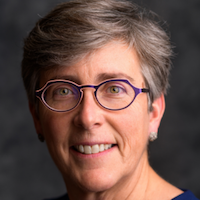 Susan Sheridan Tucker | Executive Director, Minnesota Alliance on Problem Gambling
Susan Sheridan Tucker is the Executive Director of Minnesota Alliance on Problem Gambling. She's been with the organization since 2018. Susan was recently elected to serve on the National Council on Problem Gambling Board of Directors. Over the past 30 years, Susan's career has focused on nonprofit management, building organizations and advocating for those with diminished voice or power. In the short time that Susan's been involved with problem gambling, she's learned a great deal about gambling disorder and the gambling industry and sees tremendous opportunities for improving the delivery system of care. Susan is also intrigued by the movement to emphasize healthy play for all. One of Susan's hopes is for mental health and behavioral health providers to receive significant training on gambling disorder and to integrate their care plans to reflect this highly prevalent co-occurring morbidity.
2:30 PM – 3:30 PM
Emergence of Problem Gambling from Childhood to Emerging Adulthood: A Systematic Review
Jeremie Richard (McGill University) and Serena King (Hamline University) completed a comprehensive systematic review of emerging gambling types in childhood and adolescence and risk for later problem gambling in adolescence and young adulthood. This presentation will include information about the authors' research methods and findings.
Learning Objectives:
Participants will be able to identify areas of increased risk in activities with gambling-like features and novel forms of gambling (i.e., gaming, skins wagering, social casino games, loot boxes, online gambling).
Participants will be able to better understand risk factors and their impact on gambling risk in youth including impulsivity, risk-taking, and cognitive distortions and psychopathological features.
Participants will be able to better engage in conversations on policy and practice impact of these findings. Early detection and intervention will be discussed and better understood. Participants will learn about prevention efforts including those with educators, clinicians, parents/caretakers and youth.
Participants will discuss regulations on industry around marketability and access to certain gaming/gambling environments that may reduce the risk for later problem gambling.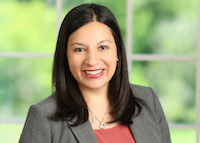 Serena King, L.P. | Professor and Chair, Psychology, Hamline University
Dr. Serena King is Professor and Chair of Psychology at Hamline University in St. Paul, MN. Dr. King is a licensed clinical psychologist with a Ph.D. from the University of Minnesota. Serena was awarded an early investigator grant from the National Center for Responsible Gambling, published in a variety of journals in the addiction and gambling fields, has presented at several gambling conferences and completed a large-scale study of the Lao community in Minnesota (with the support of MNAPG). Recently, Dr. King's work has been focused on prevention and intervention in substance use and gambling disorders. She has engaged in work in community consulting projects related to prevention and early intervention methods in substance use and gambling.
3:45 PM – 4:45 PM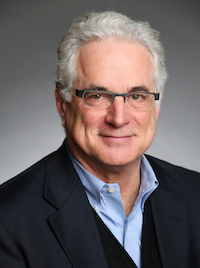 How Do We Talk About Risk So It Sticks with Folks Under the Age of 35? A Conversation about Personal Finance
Learning objectives:
Overview of current gambling landscape particularly for those under the age of 35.
Understanding the changes in today's landscape which try to minimize consumer's awareness to risks
Better risk management and personal finance habits
Chris Farrell | Senior Economics Contributor. MPR/APMG
Dan Trolaro | VP Epic Risk Management
Chris Farrell is senior economics contributor at Minnesota Public Radio and Marketplace, American Public Media's nationally syndicated public radio business and economic programs. Chris is a columnist for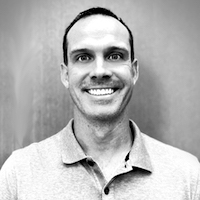 Marketwatch, PBS Next Avenue and the Minneapolis Star Tribune. He has written for Bloomberg Businessweek, New York Times, Kiplin
ger's and other publications. The author of five books, his most recent book is Purpose and a Paycheck: Finding Meaning, Money and Happiness in the Second Half of Life.
Dan Trolaro is presently the Vice President of Prevention in the US for EPIC Risk.  He spent 12-years in the world of Investment Banking, Risk Management, and Financial Planning. Dan is also a gambler in recovery. (His full bio is above.)